GO toll for busses
GO toll in 3 steps
For busses and coaches over 3.5 t MPW (maximum permissible weight), GO toll must be paid when driving on motorways and expressways in Austria. However, for minibusses or vans weighing no more than 3.5 t MPS, you will need a vignette or section toll cards.
Here's how to register your bus over 3.5 t MPW in just 3 steps for the GO toll system:
You can obtain a GO-Box from one of our GO points of sale. Present the vehicle registration certificate for your motor vehicle and pay a EUR 5 processing fee here.
You can recognise our GO points of sale by this symbol: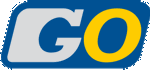 For signage, please refer to Annex 5 of the tolling regulations.
As a GO Direkt customer, you will receive a collection code or the GO-Box will be sent to you. What is GO Direkt?
Request a GO-Box for busses from the GO point of sale. For these, the basic category (number of axles) is fixed and cannot be changed. Because with a bus, the axles of a trailer are not taken into account when calculating the tariff.
Be on the safe side: Check the details on the customer receipts that you get from the GO point of sale. Have incorrect information corrected on site! Ensure that your Vehicle Declaration is inside the vehicle at all times!
At the GO point of sale, you will receive instructions along with your GO-Box and the customer receipts on how to mount the GO-Box. Follow the instructions to pay your toll correctly.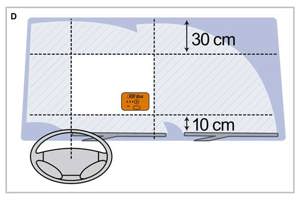 An incorrectly installed GO-Box does not communicate with our toll gantries or does so incorrectly. Always pay attention to the acoustic signals and pay any additional toll charges if necessary.
You can find out how the GO toll system works technically here.
Strict guidelines on exhaust emissions and noise pollution apply to motor vehicles in Austria. These are based on EU directives.
Your bus' exhaust emissions and noise pollution will affect your toll rate. You must therefore provide us with evidence of the rate-relevant characteristics of your vehicle (EURO emission class, drive type).
If you have obtained a GO-Box from a GO point of sale, you have 28 days to send us the evidence. If you don't, you will have to pay substitute toll.
You can also send us evidence of the emission class before you get a GO-Box.
Please bear in mind that the EURO emission class does not correspond to the environmental badge that must be affixed to windscreens in Germany.
Monitor the GO-Box / Return the GO-Box
This is how you check whether your GO-Box works correctly:
Before and after your trip, press the service button and observe the indicator light.
Pay particular attention to the acoustic signals emitted by the GO-Box during your trip. When passing through the toll gantries, acoustic signals inform you about transactions between the GO-Box and the toll gantry. There might be a need for action, too.
The GO-Box is a loan device.
If you no longer need the GO-Box, please return it to our GO points of sale. We will reuse it or recycle it.
You can also return the GO-Box to us by mail. Please make sure that the GO-Box is blocked and shielded for shipping. A special shielding foil can be obtained from our GO points of sale.
Tips for the GO toll
Pay your toll with GO Direkt. GO Direkt is the payment service of ASFINAG. Personal, flexible, free of charge, direct – GO Direkt. You even get money back at the end of the year.
Plan your route through Austria with the ASFINAG route planner. Plan for rest stops.
Find out about construction sites and detours from the traffic information.
Calculate your toll rate using the toll calculator or the toll calculator light.
We wish you a safe journey!